Skip to main content
It looks like you're using Internet Explorer 11 or older. This website works best with modern browsers such as the latest versions of Chrome, Firefox, Safari, and Edge. If you continue with this browser, you may see unexpected results.
What is comparative constitutional law?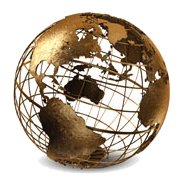 Comparative law is a method of legal study comparing legal systems with each other. As the world has become smaller through the effects of globalization, scholarship in comparative law has also expanded. The emerging field of comparative constitutional law is a separate branch of comparative law concerned with the legal structures and concepts that are typically found in constitutions and analyzed from a comparative perspective. This guide contains helpful resources that will aid students in researching for their scholarly paper topic on comparative constitutional law.
Looking for a database?
This is an alphabetical list of FSU databases useful for researching legal issues dealing with comparative constitutional law.
Beginning Research?
Foreign Law Guide

Provides access to primary and secondary sources of foreign law from 200 jurisdictions. (Available via wireless and wired connections located within the College of Law building complex)