Skip to Main Content
It looks like you're using Internet Explorer 11 or older. This website works best with modern browsers such as the latest versions of Chrome, Firefox, Safari, and Edge. If you continue with this browser, you may see unexpected results.
What is comparative law?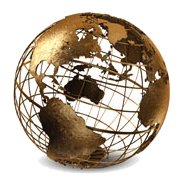 Comparative law is a method of legal study comparing legal systems with each other. As the world has become smaller through the effects of globalization, scholarship in comparative law has also expanded. This guide contains helpful resources that will aid students in researching their scholarly paper topic on comparative law.
Looking for a database?
This is an alphabetical list of FSU databases useful for researching legal issues dealing with comparative constitutional law.
Foreign Law Guide

Provides access to primary and secondary sources of foreign law from 200 jurisdictions. (Available via wireless and wired connections located within the College of Law building complex)

HeinOnline

Provides retrospective access to full text law review articles, Federal Register volumes, treaties and other international agreements, opinions of the U.S. Attorney General, and cases from the United States Supreme Court. Earliest issues accessible date back to the mid-1800s.

Index to Foreign Legal Periodicals

Provides access to articles from 1985 to the present on international law, comparative law, and municipal laws of countries other than the United States, United Kingdom, and the British Islands.

Index to Legal Periodicals and Retrospective

Includes the Index to Legal Periodicals & Books with full-text coverage starting in 1994 and also includes the Index to Legal Periodicals Retrospective: 1908-1981.

International Law Reports (Justis)

International Law Reports includes decisions of international courts and arbitrators as well as judgments of national courts (in English). Coverage is from 1919 to the present day.

JSTOR

Beginning with the first journal issue published and ending with the last 2-5 years, this database provides full text back issues of core scholarly journals in economics, political science, and other disciplines.

Kluwer Law Online Looseleafs

Kluwer Law Online features access to a number of looseleaf treatises on a variety of international law topics.

LegalTrac

Index to law-related journal articles from1980 to the present. It is updated monthly.

Max Planck Encyclopedia of Public International Law

This online edition of the Max Planck Encyclopedia of Public International Law covers central and essential topics in international law.